HiRoaders are a diverse group of people that are interested in a broad range of things, each person holding a unique perspective.
The more we get to know our community, the more we see a common thread playing out – when we come together, good things happen.
Small or large, these tiny ripples of positive actions can inspire a more mindful, caring world. We call them ripples of impact. Something HiRoaders love.
This summer, we did our best to create ripples and celebrate positivity by sponsoring two events our community loves: the Rhode Island PrideFest and the Newport Folk Festival.
---
Live Your Truth at PrideFest
Our Live Your Truth Booth (complete with a rainbow throne) and HiRoad street team set out to capture video of the endless positive energy and inspiring stories from Pride go-ers throughout the day. What came out of this was something we will truly never forget.
With our HiRoad Green Team in tow, we took to the streets to assist in Pride's own efforts to keep the festival clean by picking up any garbage and recycling we spotted. Our "Recognize and Reward" team was out and about rewarding mindful, positive choices – and there was a lot of behavior to reward.
---
Keeping it Green at Folk Fest
The Newport Folk Festival's efforts to keep it green comes to life in more ways than one. By supporting the bike parking and refillable water stations throughout the weekend, we were able to contribute to that mission.
According to Newport Folk Festival's results, the impact attendees made to help the environment speak for themselves.
HiRoad Water Stations
(bottles saved refers to 16oz plastic bottles)
Weekend totals:
11,397 Gallons = 86,282 bottles saved.
(51-gallon increase over 2018)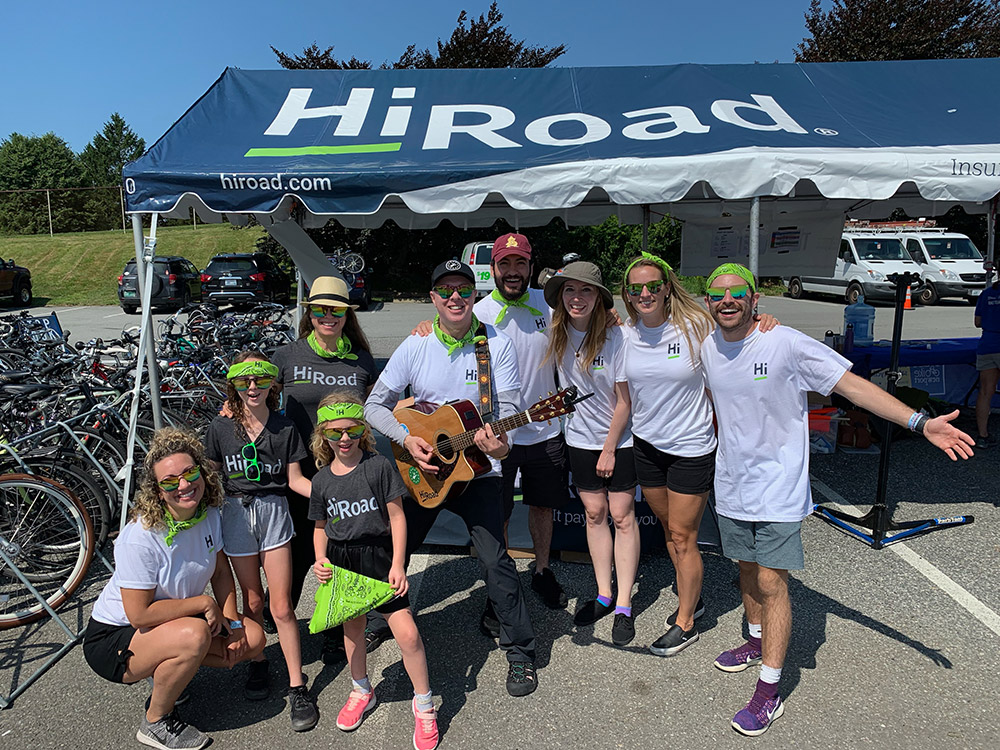 Bike Valet
4,350 bicycles were parked at the HiRoad Bike Valet throughout the course of the weekend.
---
We like to say 'see a ripple, be a ripple' — the Rhode Island Pride and Newport Folk Festival organizations represent just that. We saw our little actions at these events moved through the community, reaching one person, that reached 5 more, who then reached 10 more and so on. Our little ripples created a small wave, the community helped it grow —ripples of impact. Whether this comes to life by living your truth or keeping it green, we've seen proof that one positive choice can change your community and the world.