Auto Claims done right.
We're here to help 24/7/365.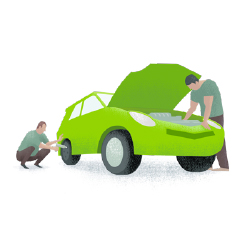 Get roadside help.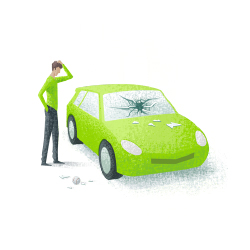 Report glass damage.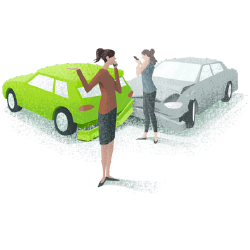 File new auto claim.
File claims on your app. It's that simple.
Accidents are stressful. Filing a claim shouldn't be. With our handy mobile claims submission, iOS and Android customers can file a claim anytime on the HiRoad app.
Watch Demo
Check on an existing claim.

8:00 a.m. to 5:00 p.m. ET, M-F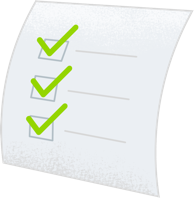 How claims
work at HiRoad.
A dedicated claim specialist with a 360 view of your claim means not needing to tell the same story over and over, and consistency from initial report to final wrap-up. And a digital process and service network means your claim gets settled fast.
Step 1:

We gather information

We get your description of the event. Then your dedicated claims specialist will follow up with you and others involved, so you'll know what to expect.
Step 2:

We get you there

We can arrange a ride for you so you can get on your way! Rental Car coverage provides up to $40 a day ($1200 max) for renting a car or ride-sharing.
Step 3:

We get your car fixed

We validate the shop's estimate of the damage, and work on your behalf to resolve things successfully.
Step 4:

We follow up

You don't have to wait around; your dedicated claims specialist will reach out if they have any questions.
Better claims start with you.
We hope you never have a crash — but just in case, here are a few steps you can take to put yourself in the best position beforehand.

Get the right coverage
More than once we've had customers call us afterward, asking if they were covered for this or that. If you're not sure, just ask us!
Learn more >

Take pictures promptly
Snapping some quick pictures of all four corners of your car make it simple for our team to see what your car looked like originally.

Report claims quickly
Accidents are a huge drag, but the sooner your let us know, the easier it is for us to take care of your claim.
Learn more >
You said it
"Communication was consistent and fast, and Ryan my claims specialist was great in every step and friendly."
– Dave Lallier, HiRoad Customer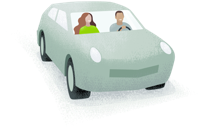 Rental
Reimbursment
With this coverage, you can get a rental car (or use Uber) to get around while your car's being fixed after a collision or related claim.
READ MORE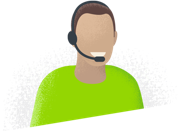 Dedicated Claim Specialist
The same person on our team will handle your claim from start to finish, so they'll always have your info, and you won't have to repeat your story.
Learn More