Of the 12 months in the year, April might be our favorite. It starts out with jokes and tom-foolery, spring sunshine begins to appear, and of course, April 22nd is Earth Day. 
These 30 days serve as a great moment in time where like-minded people thoughtfully come together and discuss how we can all make the earth a better place – and it's just our style.
We know a thing or two about
mindfulness on the road
and its positive impact on the world, but one of our goals is also to bring positive choices into your everyday life too.
What's one way to do that? Take time to give back a little more, and give the earth much-needed attention it deserves on an ongoing basis.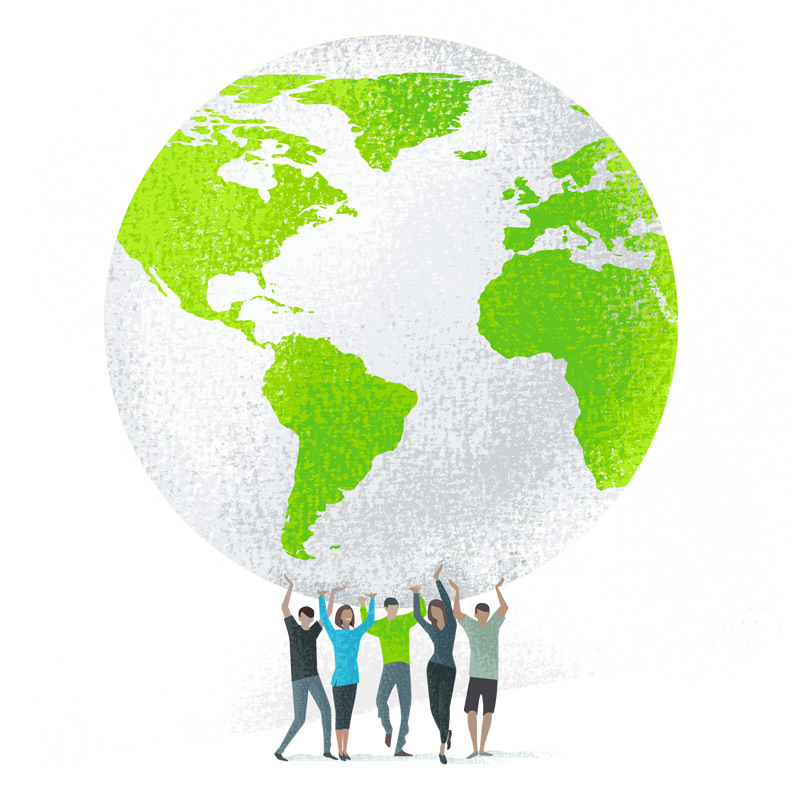 So how do you celebrate the earth, every day?
Lucky for us, there's always a variety of Earth Day activities, but what about after it's over?
Like, today?
Whether it's cleaning up the coastline with Save the Bay, learning the ins and outs of recycling tips with Rhode Island Resource Recovery, or donating reusable cardboard to the Providence Animal Rescue League's wishlist, there's always a plethora of opportunities.  
Beyond these things, we believe there are a ton of little things you can do as part of your daily routine that will make a big difference. So many, in fact, that we pulled together this handy list of daily earth challenges.
Your Daily Earth Challenge:
Going out for lunch?
Try out restaurants that have sustainability on the mind. Or, bring your own silverware to avoid using plasticware.
'Green-up' your meals for a day and go meatless.
Not only will it benefit to get more of the Earth's natural nutrients, but going meatless can also benefit you and the world by saving water, avoiding pollution and reducing the effects of greenhouse gases … just to name a few. 
Add some greenery to your surroundings.
You've heard plenty about how getting outside and taking a walk can decrease stress, but who says you can't bring the outside in? Green space creates happiness no matter where you are. Oh, and plants make oxygen, so more plants have to be a good thing, right?.
Compost, compost, and compost some more.
Concepts like composting may sound intimidating, but it's surprisingly easy (dare we say fun?) to do! You'll find yourself having these food scraps around every day, so why not create another life for them?
---
Whether you like these ideas, or have a few of your own – your earth day every day challenge starts… now!