Connecting with the community is high on our priority list. Whether it's showing support by attending a local event, buying produce and groceries from our local farms, or putting our HiRoad Green team to use cleaning up our city streets, getting our hands dirty (both figuratively and literally speaking), is what we love to do. 
The best part? The community around us is on the same page too.
---
July marks not only an extra focus on limiting our use of plastic for Plastic Free July, but also the return of the Newport Folk Festival. Festival goers travel in from all over the world to enjoy a weekend of music and fun, and we're excited to be returning as a sponsor this year. The Newport Folk Festival organization offers much more than a weekend of good times and great music. They also believe that the environment, above all else, comes first. We're wholeheartedly behind this initiative and will be sponsoring the refillable water stations and teaming up with Bike Newport to sponsor the bike parking as well.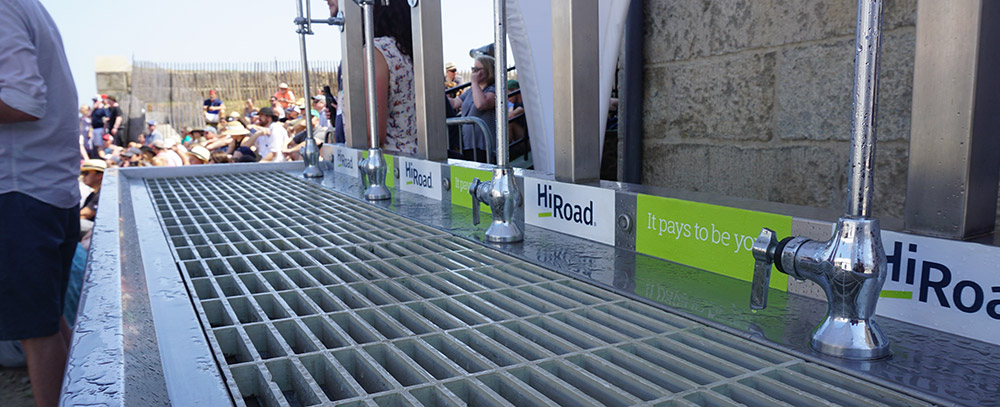 Not heading to Newport Folk? Here are some ways you can join us in making sweet music to Mother Nature's ears this July:
According to a report done by the Newport Folk Festival last year, refillable water stations poured 11,346 gallons of water, eliminating 90,768 plastic bottles from our landfills and oceans. Hydrate responsibly this summer by investing in a refillable water bottle (we like this B Corp brand) and refueling, often.
About 1,800 festival goers rode their bikes each day to the festival last year. (We're huge fans of biking at HiRoad). Take advantage of the summer weather and create a positive ripple on the environment by pedaling from point A to point B.
Biking not your thing? You can still have a conscious commute (and help limit your carbon footprint) by checking out Fuelly.com – "Fuelly helps you calculate your vehicle's fuel economy. Tracking your usage over time can help you monitor changes to your driving habits and keep tabs on the health of your vehicle."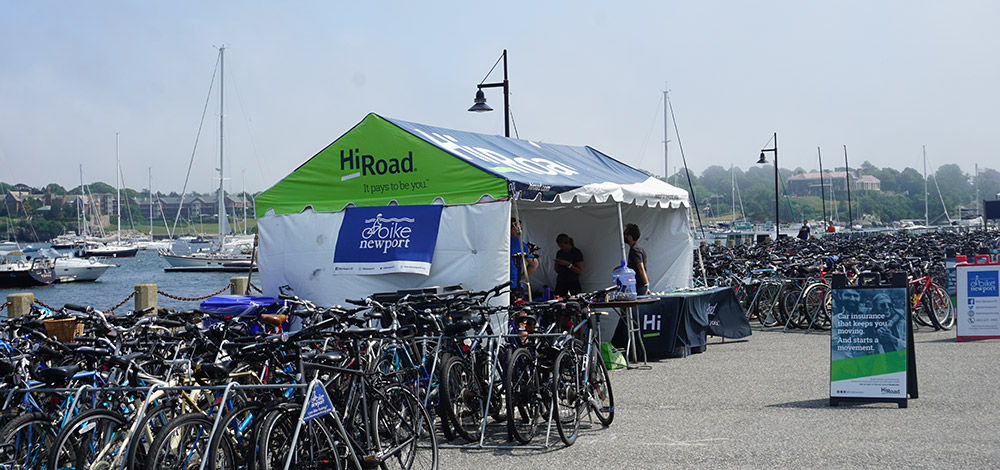 ---
Stay cool and see you out there on the HiRoad!