There are plenty of things to like about working at HiRoad. Our mission to create positive change in the world. Leadership who is committed to providing opportunities for growth and innovation. Tasty snacks.
But maybe one of the biggest pluses of working here, is having inspiring colleagues. HiRoad is full of smart, mindful, dedicated people who live their passions every day, making thoughtful contributions at work—and out in the world.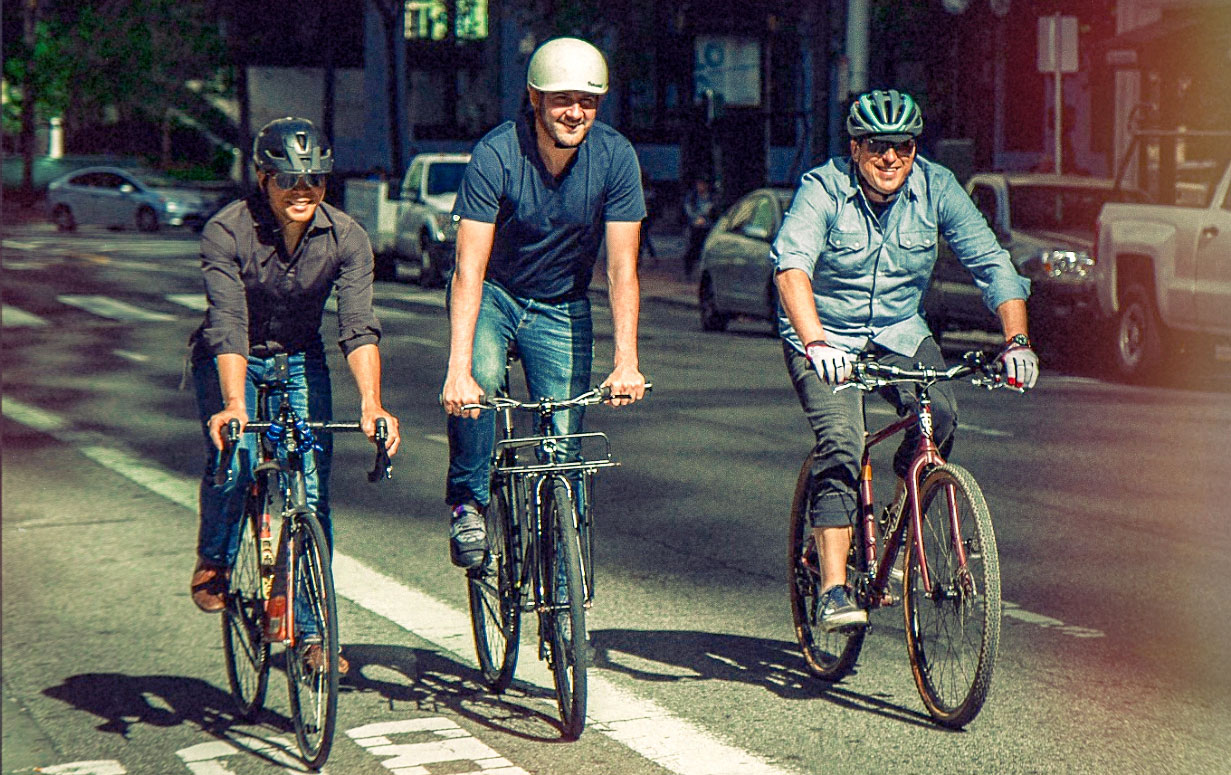 We've decided to introduce you to the teammates who care for themselves and the environment by putting their pedals to the pavement: riding bikes for fun, to commute, for exercise, and to support their deep belief that cycling has the potential to impact modern life for the better.
---
Nine Team Members with nine unique takes on the benefits of riding your bike to work
Jennifer on freedom:
"Biking is the closest to having a set of wings that I will ever have. I love the feeling of wind in my hair, the sound of the birds and the fresh feeling in my lungs as I breath in nature. I mostly do trail biking or bike near the river which provides peaceful vistas and a sense of calm in an otherwise busy life."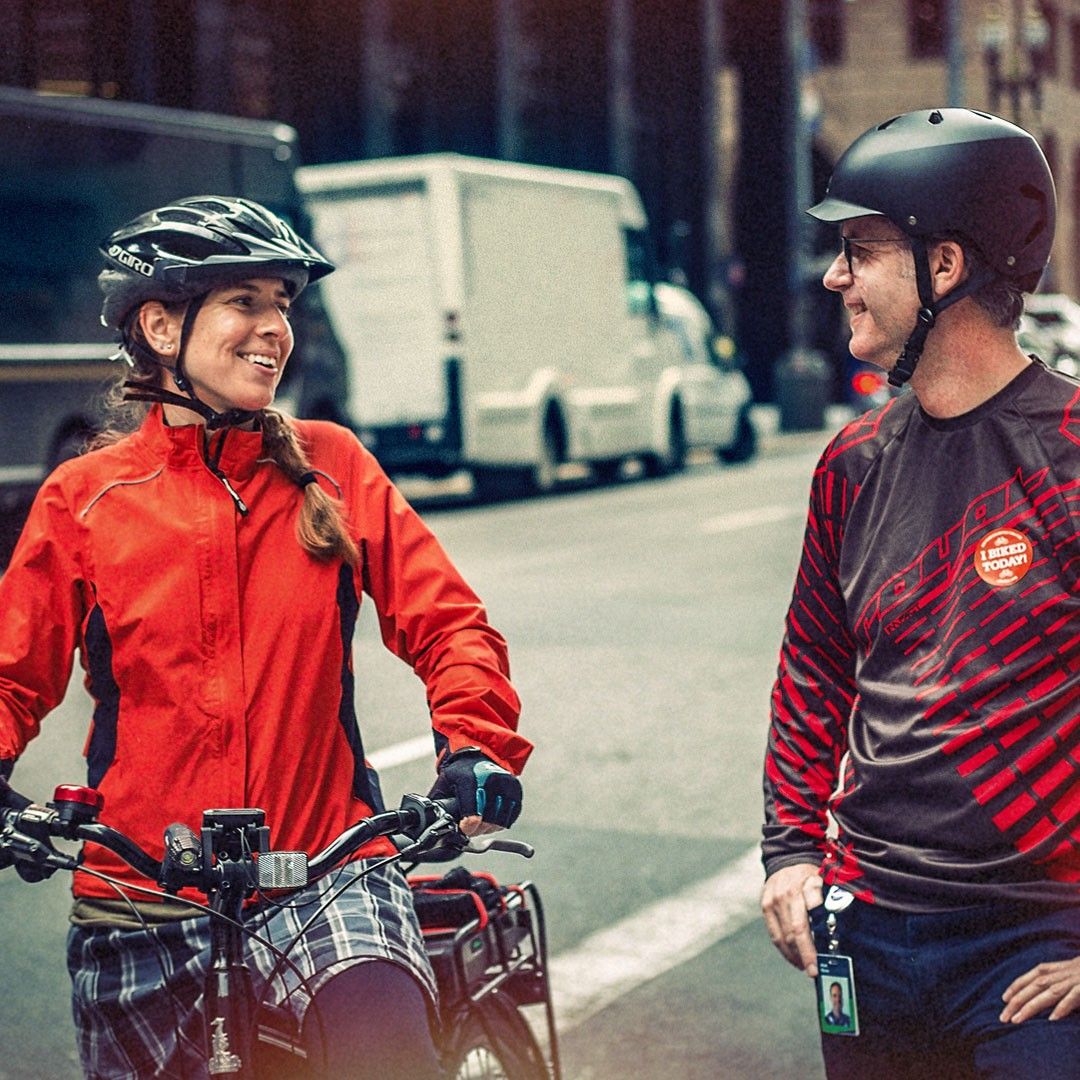 Courtney on social benefits:
"HiRoad's office has a big parking area for bikes, so I would constantly run into colleagues who were parking their bikes at the same time as me. That spurred conversations during coffee and lunch time—and I quickly learned there were lots of people here that loved cycling as much as I do. We even started a cycling Slack channel where we share bike information and encourage each other. HiRoad's cycling culture is really great."
Molly on new beginnings:
"After I saw my co-workers biking to work, it inspired me to break out my own bike after a year or so. I can't wait to get it on the road again after a much-needed tune up!"
Ashley on being in the moment:
"I find that biking around the city slows me down (believe it or not) and I get to be in the moment and allows me to explore my neighborhood and city from a fresh perspective!"
Tac on brain health:
"Bicycle commuting blends exercise and mobility benefits. It's fun. It clears my mind. It's rewarding. Plus raising your heart rate to your age-appropriate target helps brain cell dendrite growth. Think of it as your gym on wheels. An after-work workout."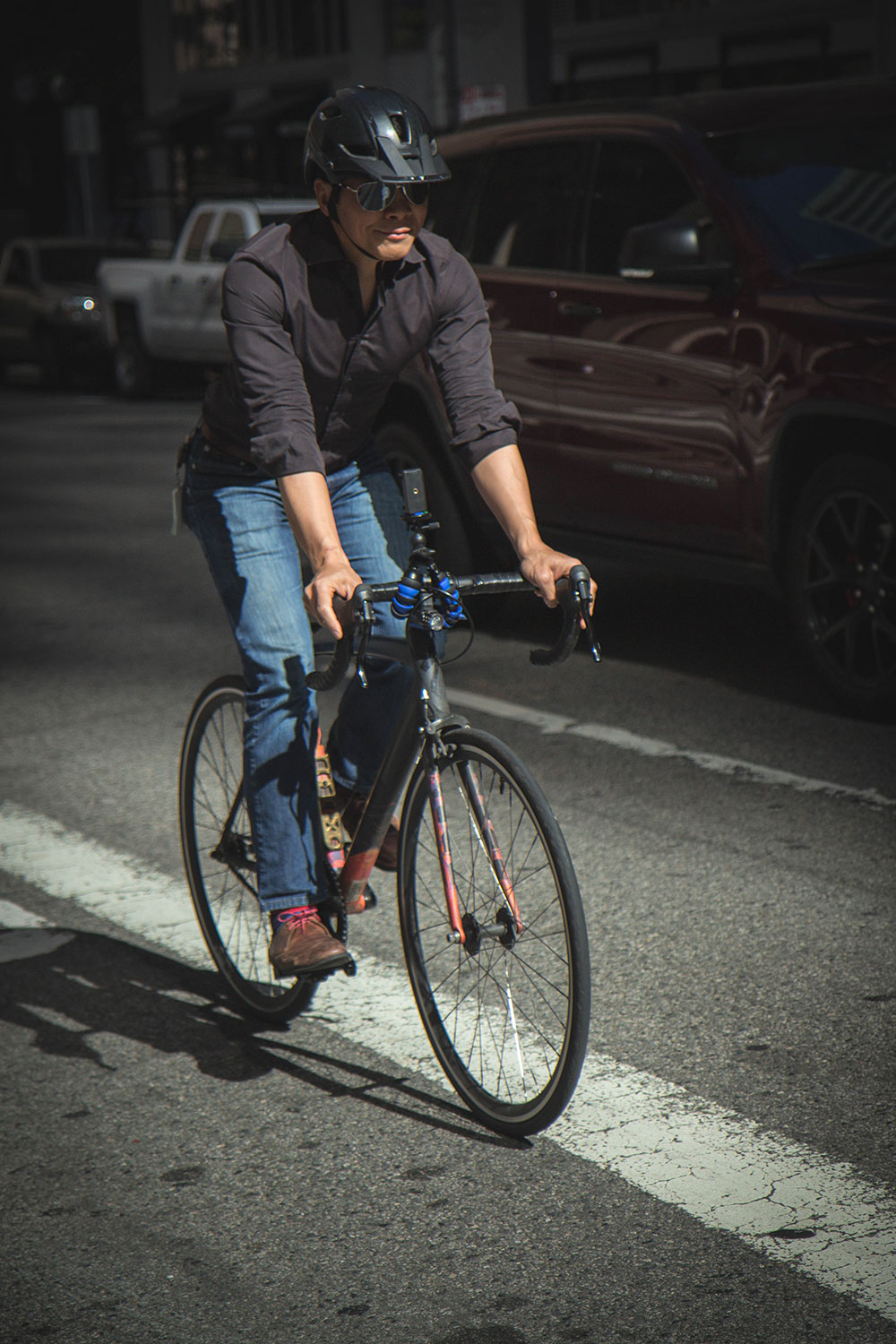 Mark on rejuvenation:
"I find nothing more relaxing on a Saturday or Sunday morning than clearing off on my road bike to cross bridges and climb mountains. This early bird gets to catch worms and gaze at spectacular environments while still getting home before lunch. Biking on the weekend helps me feel rejuvenated and ready to tackle the week ahead."
Jason on saving natural resources:
"When you're riding a bike, you're not dependent on public transit, gas, energy. You feel like you could continue pedaling from one destination to another, perpetually: Your only obstacles being a bit of stretching, patience, and the occasional sandwich."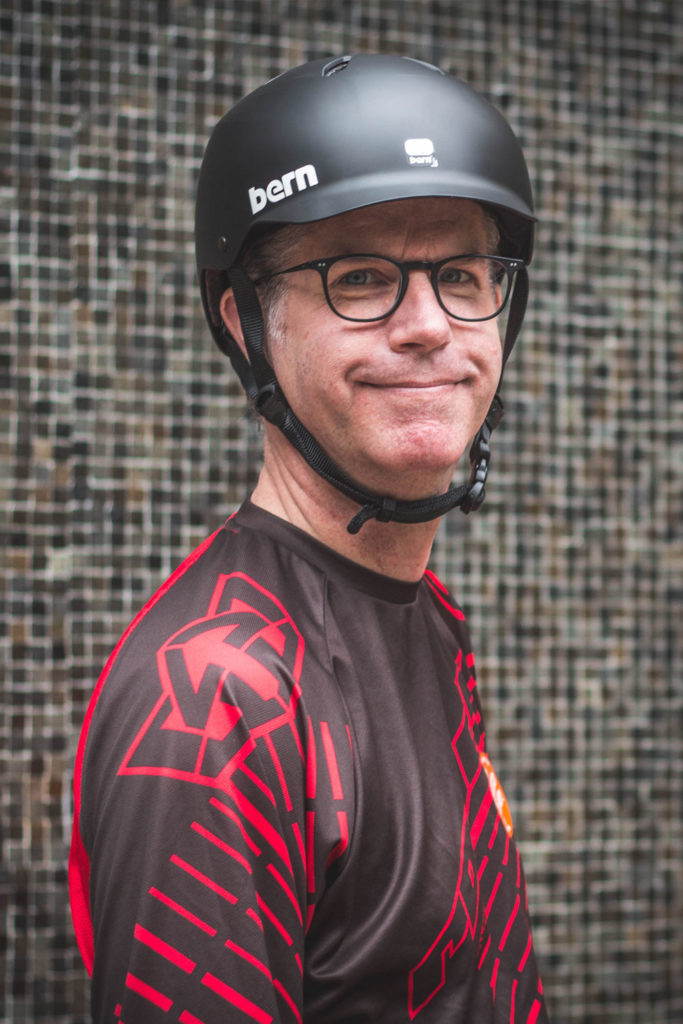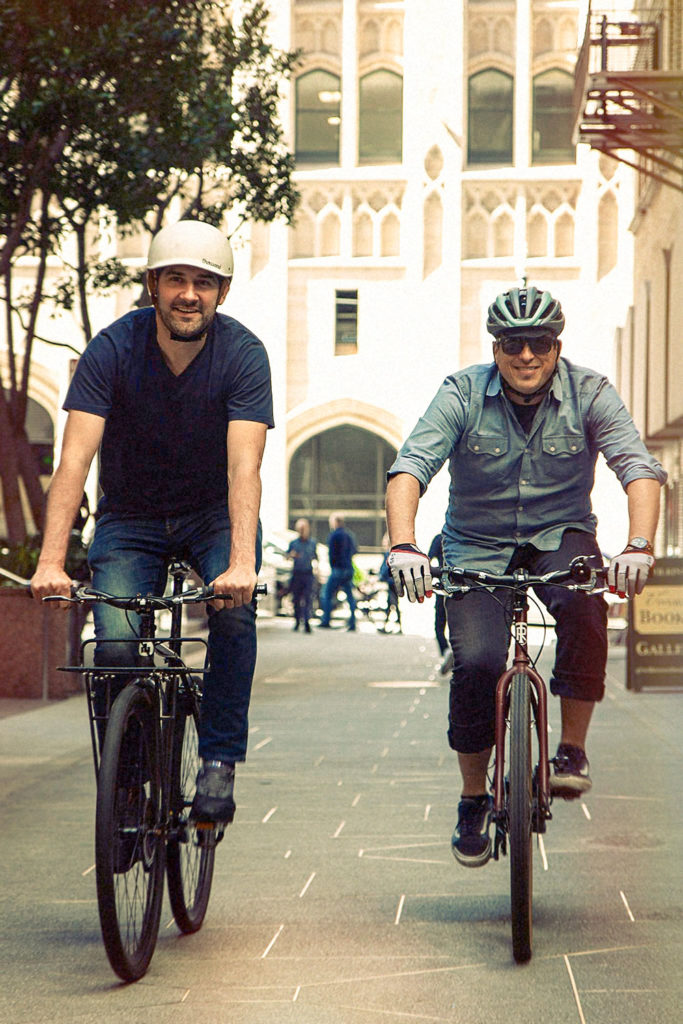 Matt on reconnecting:
"I love biking's analog nature and the way it grounds me. I like feeling the ground beneath me through the frame, the sounds and smells of the neighborhood and the physical notion of braking and changing gears."
Stephanie on daily exercise:
"As a working parent, I struggled to fit daily exercise into my busy schedule. I was also frustrated by the inefficiency of taking public transit to work and the longer-than-necessary commute I faced every day. Now that I ride my bike to work, my commute has been transformed into a pleasant, time efficient ride."