In the Community: Best for Rhode Island
At HiRoad®, we believe people make good choices every day and should be recognized and rewarded for them. As a new behavior-based car insurance company right here in Rhode Island, we use technology to reward good driving and are seeing it inspire others to follow suit. Similarly, we know many businesses intend to make choices that positively impact their employees, communities, and the environment. But, without a way to assess and create a plan to improve, doing good can be more of a feeling than a fact. Sponsoring and participating in Best for Rhode Island has been a way for us at HiRoad to hold ourselves accountable in this area from the start.
Best for Rhode Island is a statewide initiative that encourages businesses to assess and improve their community impact. The program educates, equips, and celebrates companies to create high-quality jobs, strengthen communities, and preserve the environment through the power of business.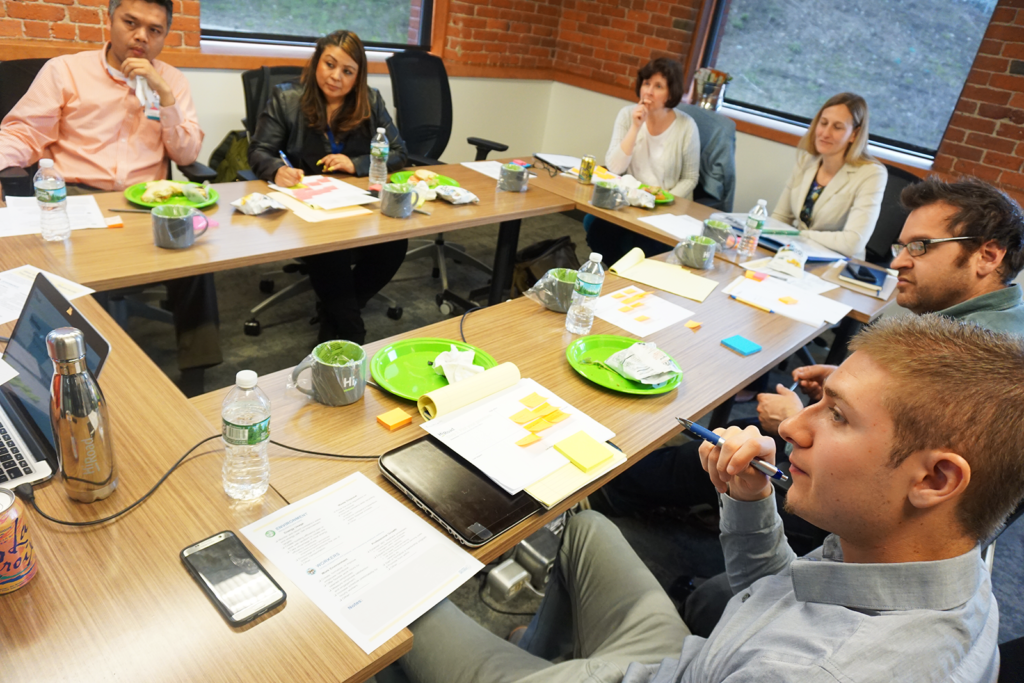 Community impact is at our core.
We wanted to develop an insurance company that not only empowers our customers but also delivers a greater impact by making communities safer," said Steve Harris, Vice President at HiRoad. "There are a lot of people out there who are already making good choices about how they live and
drive. We knew we could inspire more positive behavior with these people, and maybe others, with the right model. It's about helping your wallet and the world."
Improvement has been a focus from the start.
Though we started off on the right foot in many ways, the Best for Rhode Island assessment gave us a chance to realize specifically where we could improve. We tackled it as a team, discussing where we could have the most impact the fastest, vs. what we might need to do later. One of our biggest challenges was making sure we had time and dedicated people resources to take small steps. As a startup, this is tough at times. Our Finance Manager Patty Grealish-Rust was committed to this area and took on a stretch role to make it happen. Her passion for these topics ensured we were making progress.
Our Best For Rhode Island Actions
Since taking the Best for Rhode Island assessment, we have been able to make a variety of improvements:
We bring our office recycling and compost home in lieu of these options in our building
We formalized our mission, created values as a team, and are building a culture around them
We worked on a more robust employee handbook and provide reviews of benefits plans
We created financial transparency in sharing performance internally
We support local chefs and farms in our food catering wherever possible
In addition, we're continuing to work on other opportunities:
Consistent exploration of local vendors
Advocating and working with our building management for the ability to better assess and improve upon environmental management systems
Exploring carbon offsets for employees and customers
Ultimately, we know we aren't perfect and continue to identify opportunities to grow on our journey. We share our story as one of mindful improvement and hope that you'll join us as a community of businesses ever improving our practices and Rhode Island. We're glad to be on this road with you! If you have ideas of causes or organizations we should consider, please share them here.