Welcome to our "Life on the HiRoad" series, where we'll be featuring a HiRoader, learning about what they do, and who they are.

This time it's Megan Starnino, a HiRoad Customer Care Specialist and trainer extraordinaire. Megan enjoys creating amazing customer experiences and we are very lucky to have her on our team.  
Megan's day: starting with a cat and coffee
Before heading to work, I typically make a cup (or two) of coffee (light roast) and watch the news. My cat, Finley, cuddles on the couch next to me and always gets mad when I have to get up to get ready.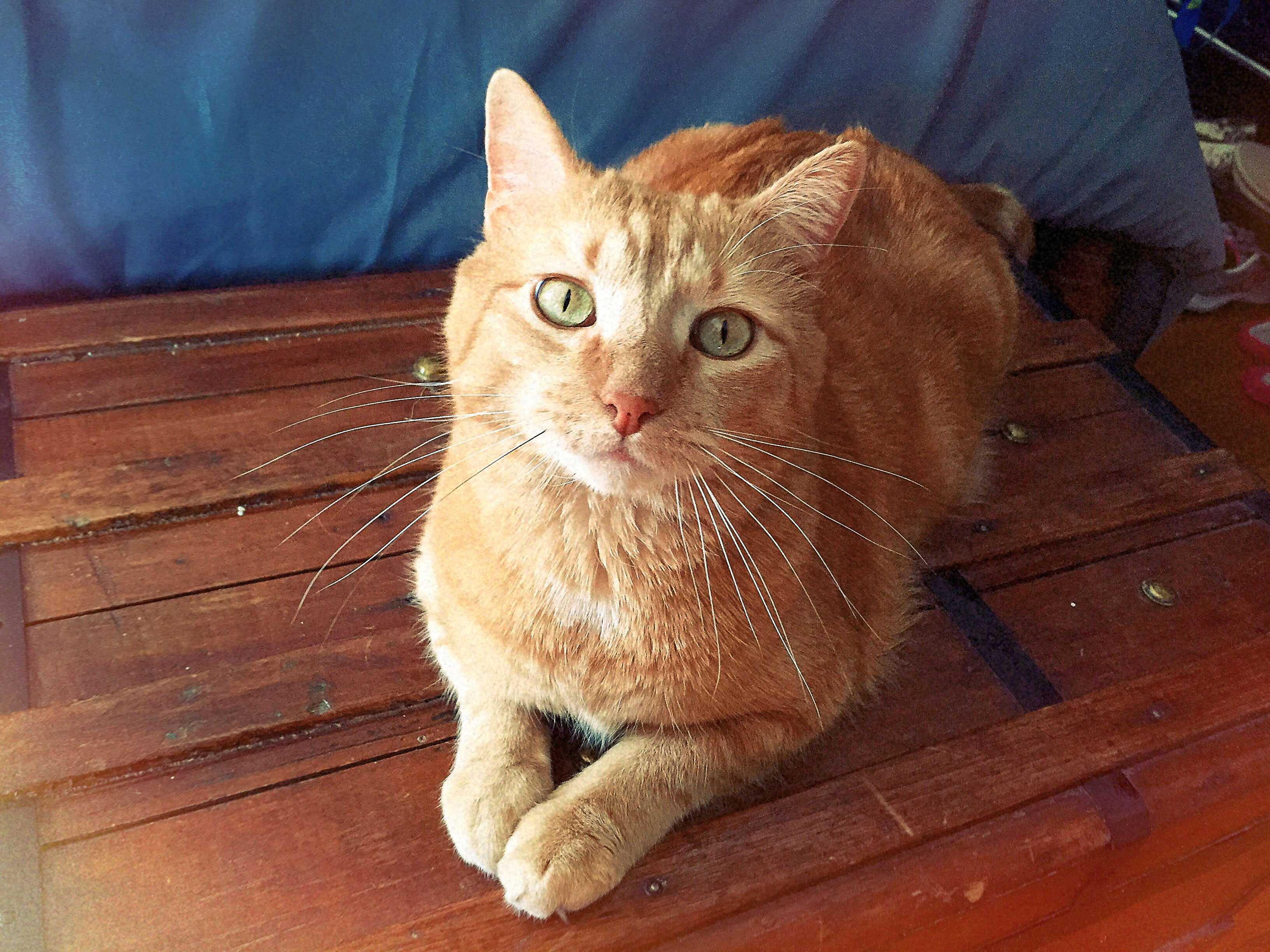 Finley

I live in Warwick, about 10 miles away from the office, but am an early bird. I enjoy the drive in to work because it gives me time to listen to some music and a podcast every now and then.

Time for another cup of coffee (clearly, I love my coffee)! Then I catch up with co-workers and any emails from overnight. I also check my HiRoad app to see if my scores and rewards have changed (I'm pretty competitive — trying to keep my braking score above 90!).

The first couple hours of the day are usually the busiest, so I try not to have any meetings scheduled so I'm available to help customers over the phone, email, chat and text.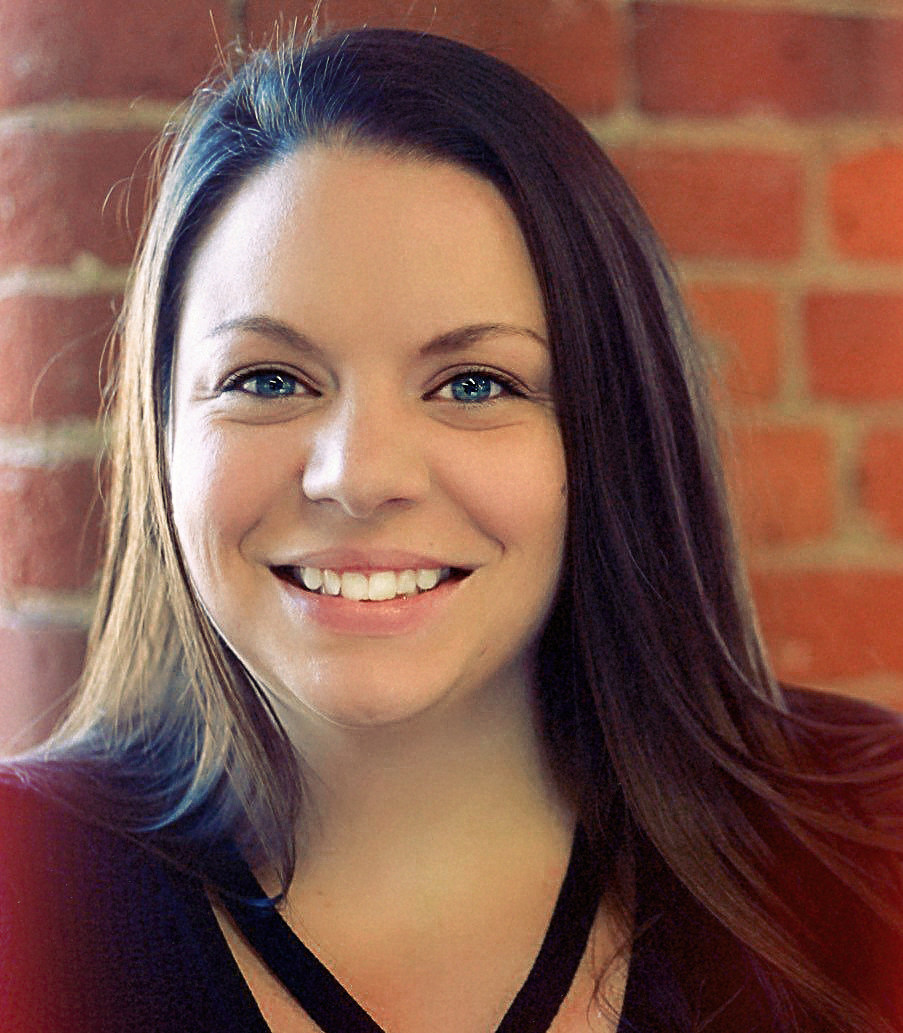 Megan

We use Customer Care huddle time to talk about a wide variety of topics within the department, ranging from what customers are calling in about (like questions about billing or the app), to how our teammates are doing. It's really important that we stay on the same page as a team!
Lunch, mindfulness and stress reduction at the office

Our office is located right off Federal Hill, which means we're steps away from Providence's amazing restaurants. My current favorite: minestrone soup from Sicilia's. I try to bring lunch from home, but with so many delicious places right around the corner, it's hard to say "no."

This month we're focusing on ways to be more mindful at work and in our everyday lives. I made some stress-reducing aromatherapy dough at a little station we have set up in the office (the most popular scent was coconut and lavender).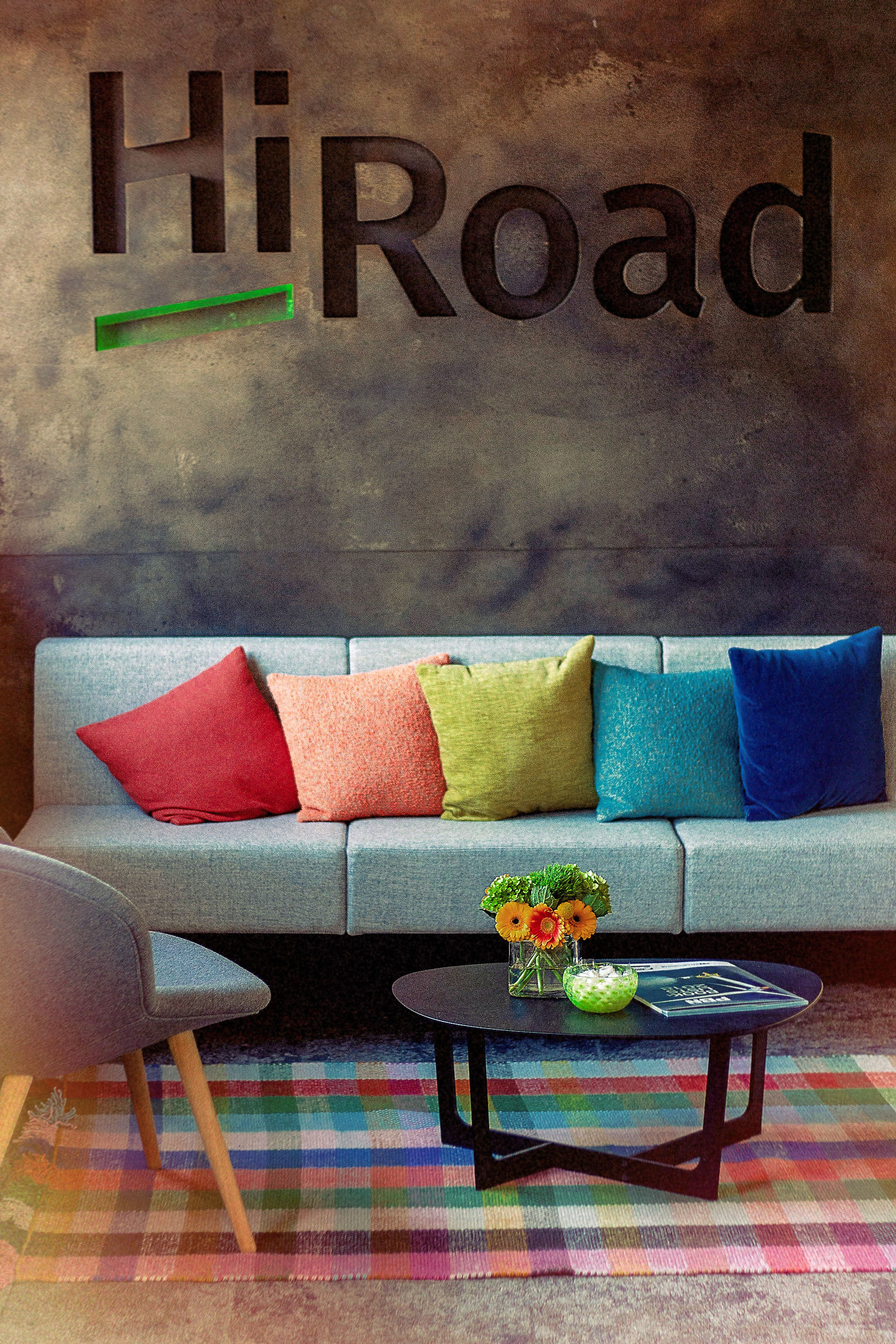 A cozy place to sit at the HiRoad office

We have a new Customer Care Specialist starting soon, which we're all so excited about!
"A big part of my role is training, so it's important to me that we welcome new members to the team with a well-thought-out onboarding plan."
My priority is to make sure she (and future new Specialists) are best equipped to help our customers. In this meeting, we chat about what their first week will look like with trainings and making time for getting to know the rest of the team."
Megan's workspace
More calls, chats, and emails with customers

I'm on chats, emails and texts for the next hour and a half. As a department, we schedule blocks of time so each Specialist is focused on handling chats, emails, texts or phone calls to be there for our customers in the best way. We believe in focusing on specific areas to be able to give our customers our full attention, without the distraction of multi-tasking.

After dilly-dallying around and saying my goodbyes for the day, I usually am out the door around 5:15. Thanks to everyone's favorite time of day, rush hour, my commute tends to be a little longer. Giving a call (hands-free of course!) to my Mom usually helps to make the drive go by faster.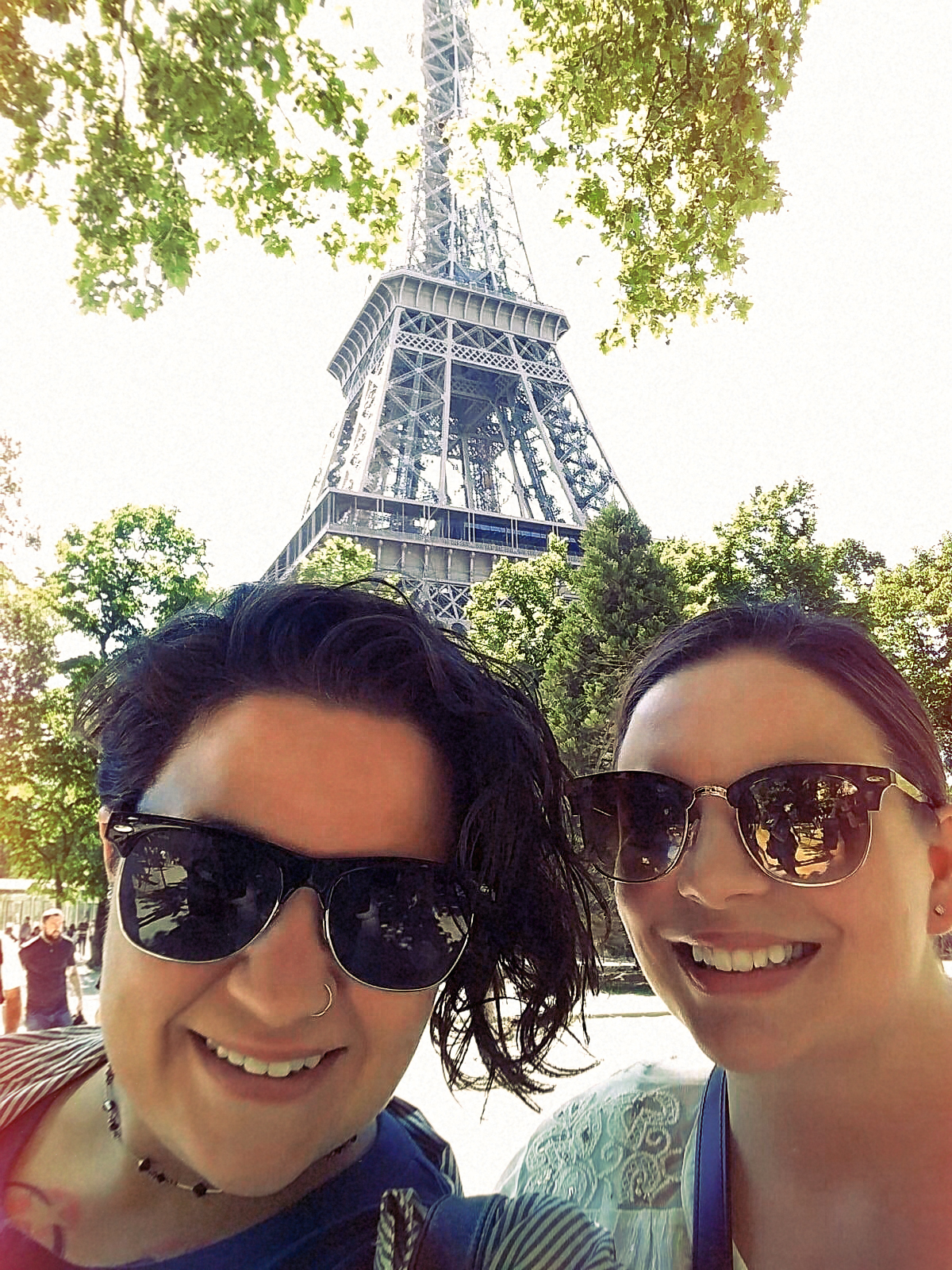 Megan and her wife, Lauren

My wife and I love Jeopardy, so we try to watch together at least twice a week. She always beats me, but I'm determined to break her winning streak soon enough!