What is it about road trips that feed our spirits so much?
Whether it's a couple of days on the road to visit family or a cross-country adventure with friends, road trips are a must-have adventure.
And because every road trip is as unique as its destination, we've put together a list of essentials for planning your trip to help you stay mindful while on the road. Keeping these tips in mind while you plan will make for a safer, more enjoyable ride.
---
Ditch the map and install a trip planning app.
Making mindful choices when it comes to planning your road trip starts with choosing the best route. Instead of hitting the road with nothing but a map and the open highway, install a road trip planning app that will help you make smart choices while driving. Apps like Waze make road trips easier by giving you turn-by-turn notifications, traffic updates and alternative routes. Download a trip planning app before you go to avoid unexpected delays, road closures and get notified about crashes ahead.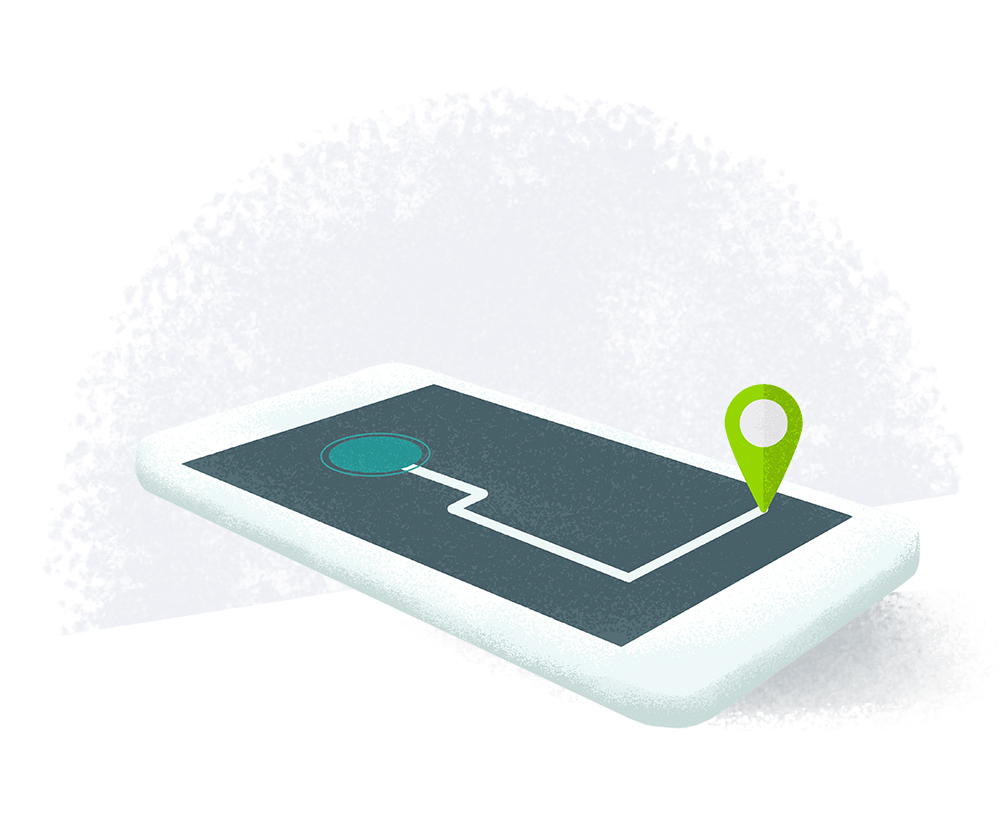 ---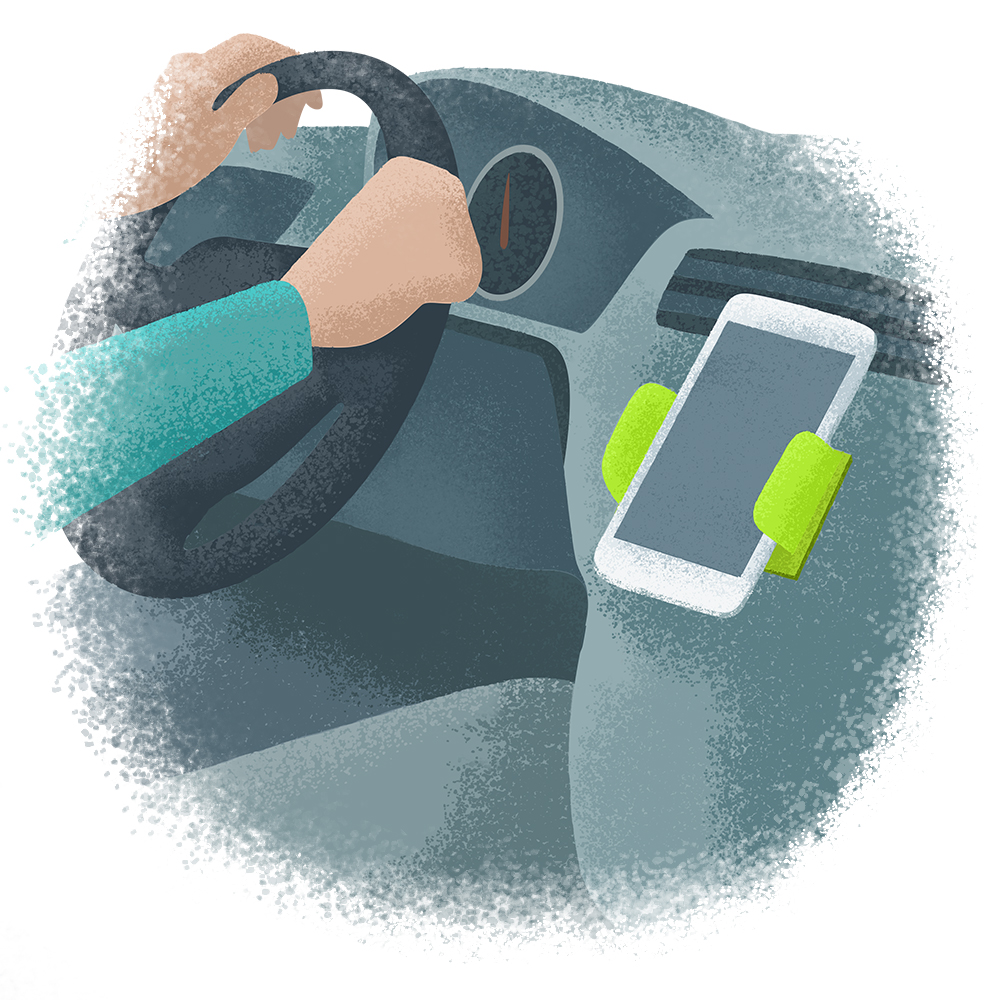 Use a hands-free device for driving.
We all know technology has made our lives easier, but it doesn't always make us safer. Distracted driving is a common cause of road accidents in the United States and cell phones are a key contributor to distracted driving. Keeping your phone out of your hands and in a phone cradle, it's easy to see and follow directions. When planning your road trip, investing in a hands-free device for driving can make for a safer trip.
---
Take the scenic route! Avoid busy highways.
Choosing the scenic route may tack on a few extra hours to your road trip, but what's the big hurry? Taking less busy highways and avoiding the congestion that comes with big interstates can help reduce traffic-related stress on the road.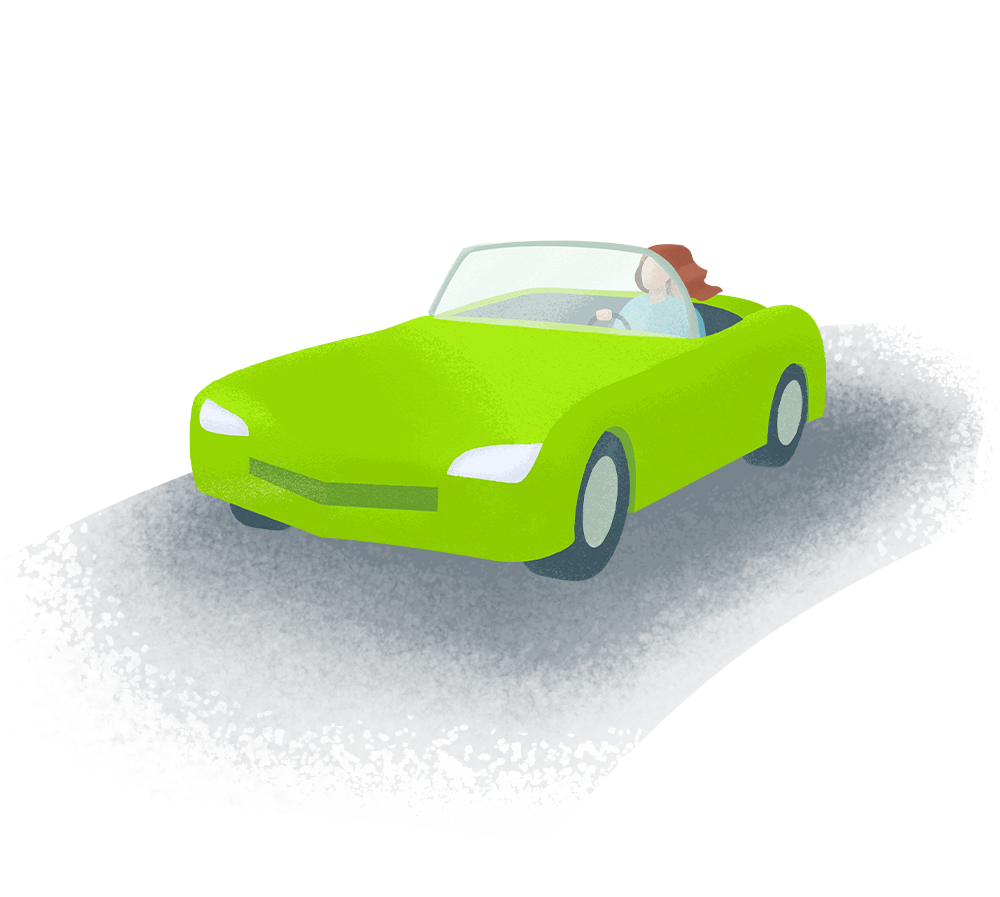 ---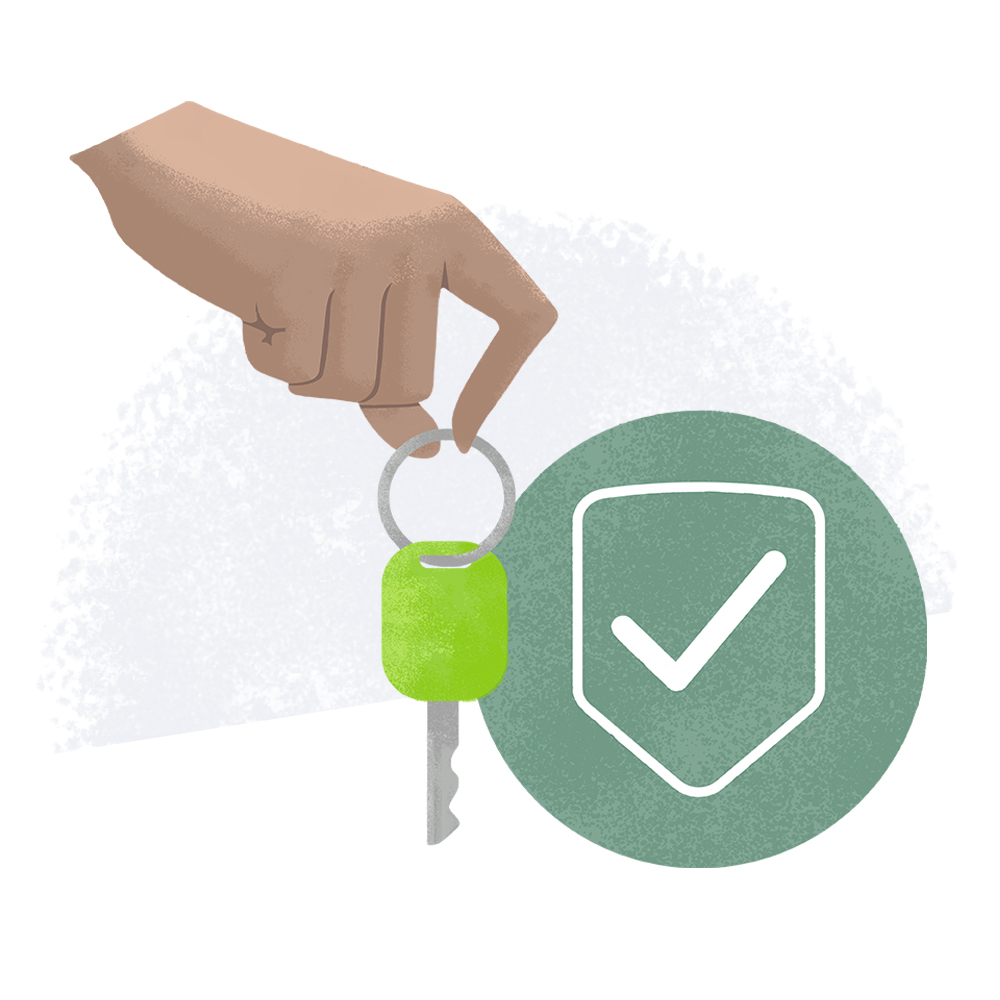 If renting a car, ask about rental car insurance.
It can be easy to make assumptions about car insurance and what's covered in the event of an accident. The best way to avoid surprises? Ask. Especially when renting a car for a road trip. Be sure to talk to your car insurance company about what's covered and not covered in the unfortunate event that something happens.
---
In case of emergency, have roadside assistance information accessible.
Although it's hard to think about, the chance of having an accident or needing roadside assistance during your trip is always a possibility. Be mindful and keep that information accessible when you start your road trip. Even though needing to call roadside assistance can put a damper on your trip, having your information handy will help the process go smoother and get you on your way much faster. Think one step ahead and pack a safety kit and include items like: a gallon of water, nonperishable snacks, a solar phone charger, first aid essentials and any other items you think you would need in case of emergency.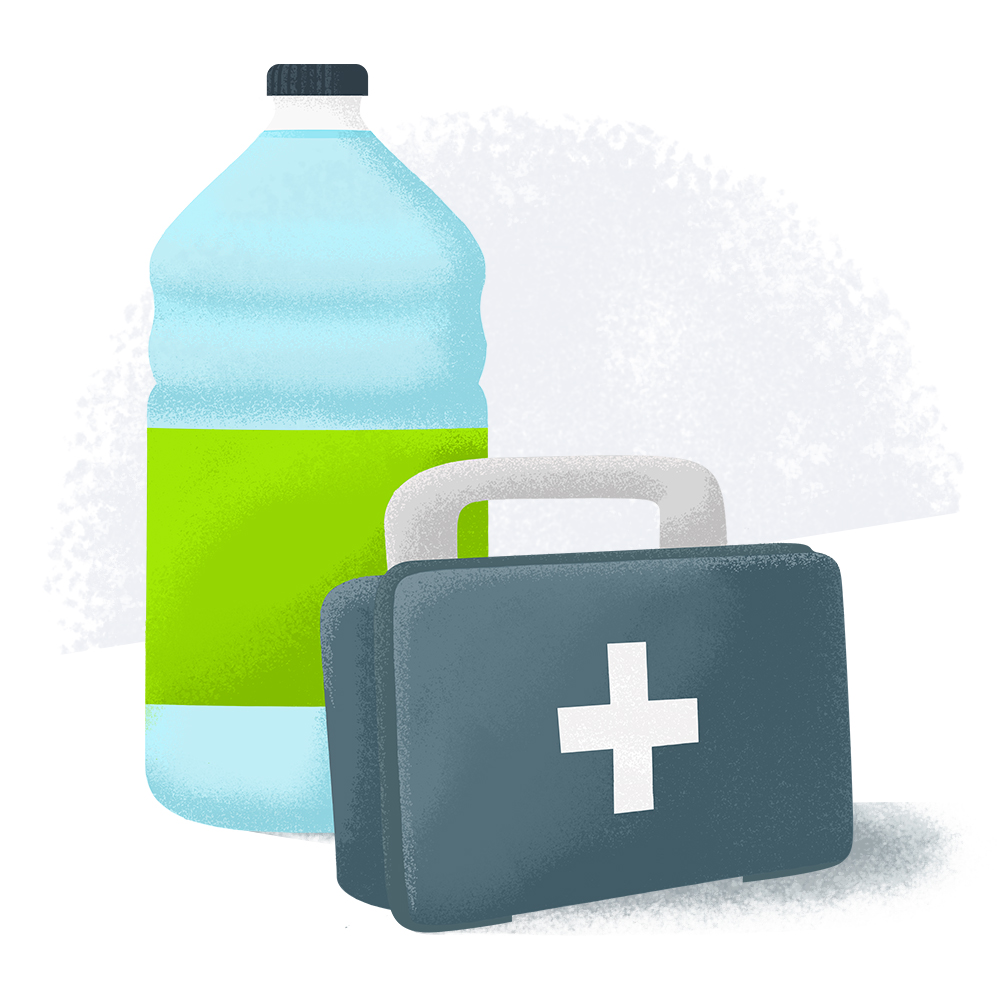 ---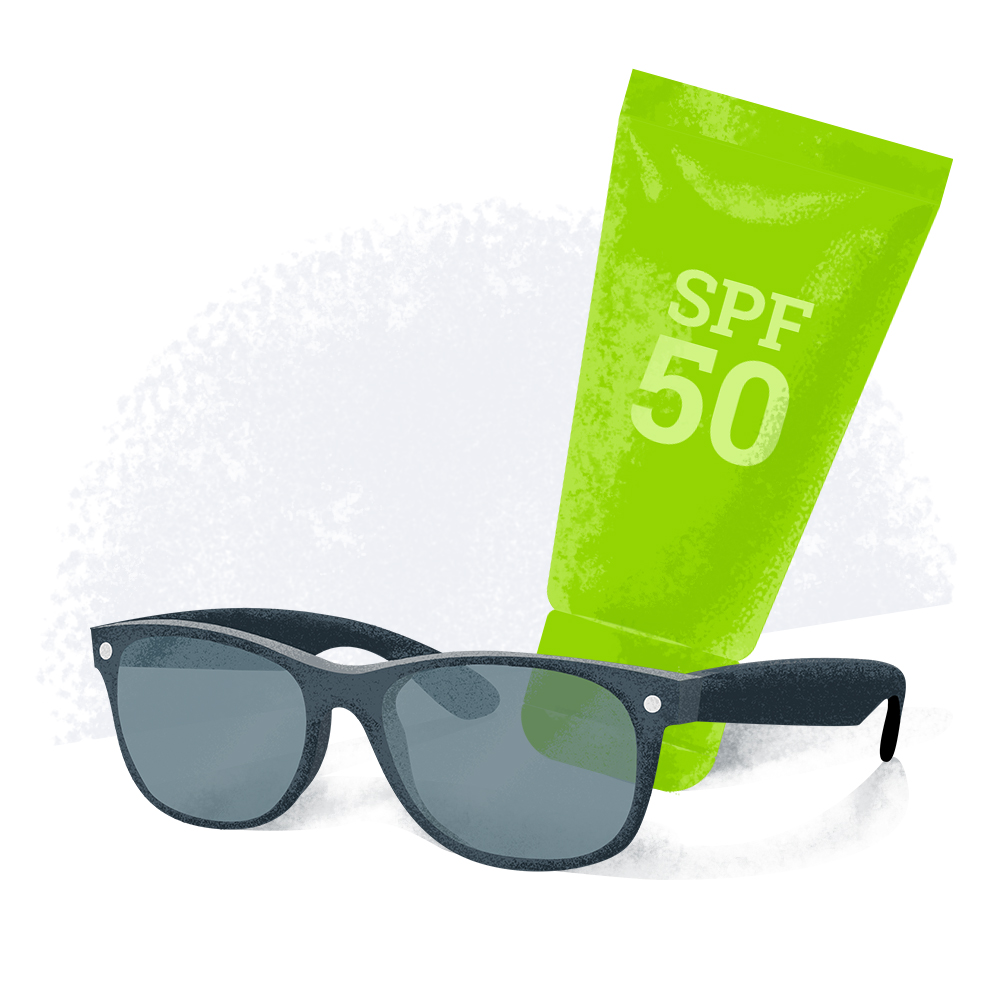 Last but not least, prepare for sun.
Wearing sunscreen at the beach on a sunny day is a given, but we often forget that when driving, our skin can still be exposed to harmful UVA rays. Car windows can be an unexpected source of sun, especially during long drives. A road trip wouldn't be complete without packing the sunscreen. Be sure to keep a bottle in your car just in case. And speaking of the sun, glare on your windshield can be distracting so mind your eyewear when you're planning your trip. Opt for sunglasses that offer UV protection and are polarized, reducing glare and giving your eyes the protection they need.
---
So there you have it! Keep these six essential tips in mind when planning your next road trip and you'll be set up to have a blast wherever you go. What are you waiting for?