The handy list of car accident do's and don'ts
Since the early 1900s, Boy and Girl Scouts throughout the world have lived by one steadfast motto: be prepared.
Sometimes it's easy to live by, like when you study and then find yourself prepared for a test. Sometimes it's much harder – like when you have an accident. Imagine sitting in your car, a little dazed after an accident and thinking, "Wow, I just had a car accident, what to do next?" If you're not prepared, it's a head-scratcher.

Since you're not likely to print this article and read it immediately after an accident, we wrote this easy-to-remember list car accident dos and don'ts . After all, we want you as well prepared as any good Scout.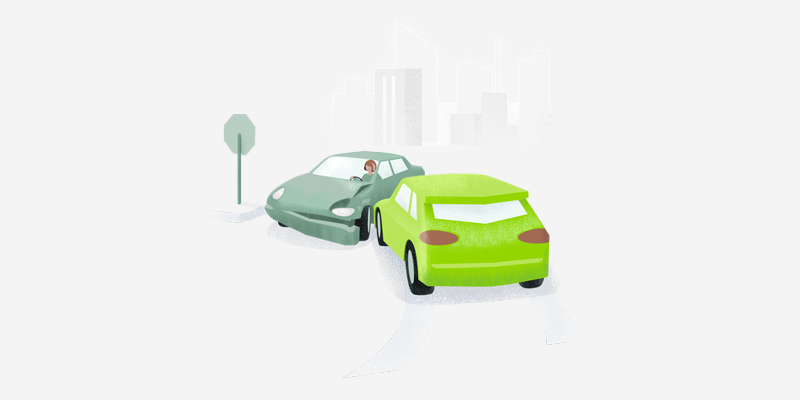 The easy-to-remember list of car accident dos and don'ts
Car accident do's:
Do get to a safe spot.

First things first, before you do anything else, make sure you are in a safe place. If your car is still driveable, pull off to the side and put on your hazard lights.

Do call 911.

If anyone is injured, specify that you need an ambulance! We recommend calling the police and filing a police report after an accident.

Do assess the damage.

Once you're in a safe place and first responders are on their way, snap photos of all the cars involved, especially license plates.

Do gather info.

Talk to the other driver/s and exchange name, contact and insurance information. And always make sure you have your ID, registration and proof of insurance with you in the car.

Do let us help.

File a claim with us as soon as possible. With HiRoad, you can get started with just a few taps in your app or via our

website

.
For more in-depth information on car accident dos, click here.
Car accident don'ts:
Don't let your emotions take over.

Car accidents are scary, stressful and agitating. It's not always easy, but remaining calm is one of the smartest things you can do after an accident.  

Don't argue with the other drivers.

Because emotions are high, people often get in arguments with other drivers after an accident. If the other driver is getting angry, we recommend just sitting in your car until the police arrive.  

Don't admit or discuss fault.

A driver who thinks they are at fault often feels compelled to apologize to other drivers or admit fault. You want to avoid this; the police report and your respective insurance companies will determine fault.

Don't assume someone else will call 911.

There may be many people that witnessed your accident, but don't assume any of them have called the police. Make the call yourself so you are certain.     
We know that accidents can be stressful and scary, but being prepared can make it less so. Remember that we're here to help! At HiRoad, we find that drivers who understand the process are best prepared to handle an accident.

While a lot of things will be running through your mind after an accident, if you can remember these nine things, you'll be as prepared as any Scout!