Shopping around for lower prices makes sense, and many of us do it for things like groceries or gas, so why don't we do it for auto insurance? 
Imagine that you REALLY love coffee. (I know, it's a stretch, right?) Once a week you hand over $15 for a bag of beans at the coffee shop on the corner. You love coffee, so it's worth it. Then one day you hear that the coffee shop down the street has a wider selection of beans, and better prices. The selection is better. The value is better. It takes no more effort. So why not get better coffee for less?
Many people only think about changing their auto insurance when they buy a new car. And while that's a great time to consider getting a free car insurance quote, it should not be the only time.
If you could buy auto insurance over the counter in stores the same way you buy coffee, you'd probably consider walking across the street to compare, right? Especially if the selection and value are better.
Getting a free car insurance quote is easier than buying coffee
With your smartphone, you don't even need to walk across the room, let alone the street, to get a free car insurance quote. You just need to jump online — even while drinking a coffee on your couch. At hiroad.com, without having to make a call or find your VIN number, you can get a free car insurance quote online in just a few minutes.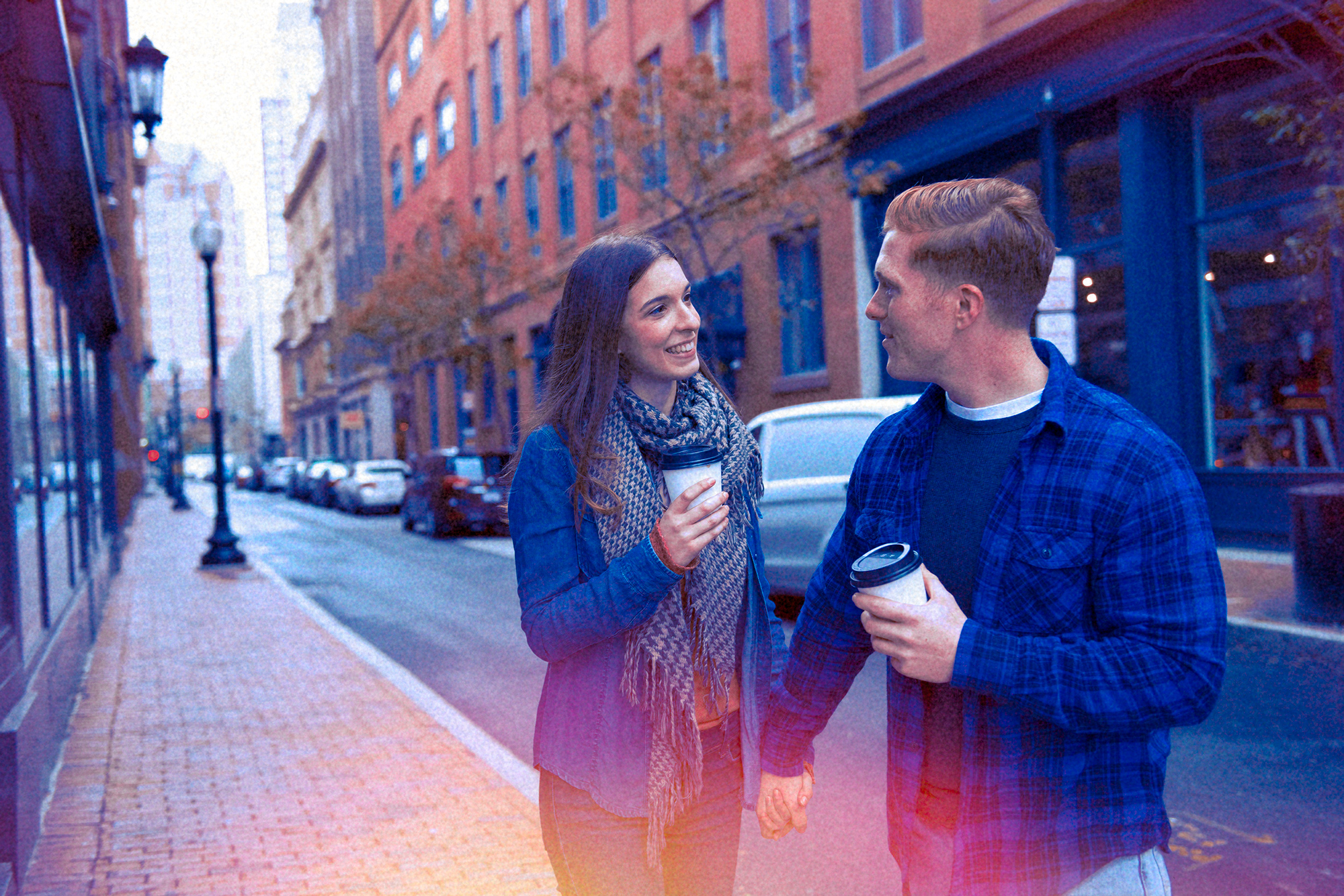 Free car insurance quotes can save you money
If you've had the same auto insurance policy and the same car for a while, there's a chance another insurance company will give you a better rate. Even better, if you're a mindful driver, at HiRoad we'll reward you for that.    
Free insurance quotes get you to review your coverage
Pop Quiz:
What kind of coffee do you have in your kitchen right now?
What auto insurance coverage do you have on your car?
It's easy to remember what coffee you have because it's something you care a lot about, and you probably bought recently. Remembering your auto insurance coverage details is not quite as easy. After all, you may have purchased it years ago, and you don't tangibly use it every day.
By getting a free insurance quote once a year, you're prompted to review your current policy. Perhaps you have coverage you don't need. Or, you may even find out there are additional coverages you do need. Better to know now, than when you need it. (For a review on coverages, check out our FAQs) Either way, the only way to be sure is to review your policy now and then, ideally while comparing it to a new quote.
Insurance quotes do not obligate you to buy
In just a few minutes you can get a car insurance quote that you can compare with your current rates and coverage. And the best part, you can do it online and you're under no pressure to buy. Because you're online, you can get a quote any time, without leaving your house, and when and where to move forward is entirely up to you.
The car insurance policy you have is critical. It protects you, your loved ones, and your lifestyle. But if you're like most people, chances are good that you spend more energy deciding what coffee beans to buy each week than you do pondering your insurance policy.
We get it! Coffee is more fun and it tastes better. But considering its importance, and how easy it is to get an insurance quote, maybe it's time to grab your laptop or smartphone, pour yourself a fresh cup, and get a quote.