Let's face it, adulting is hard. It can be hard figuring out when you should just do what's required (the minimum), vs. when you need to do what's recommended (usually more).
Sometimes it's more clear-cut: for example, when you join a soccer team, you're required to go to practice. Practicing on your own, on top of that, is recommended (if you want to be your best). The same is true when choosing insurance coverage: Rhode Island auto insurance requirements are a lot lower than what is recommended if you want the best for yourself.
RI auto insurance requirements – AKA the bare minimum
In Rhode Island, like many states, what's required generally represents the bare minimum. But does the bare minimum make the most sense for you and your lifestyle? In the case of auto insurance, we want you confident your coverage will take care of you and your precious cargo on the adventures you're going on.
We'll give you some background. Here are the requirements for Rhode Island:
$25,000 bodily injury per person per accident
$50,000 bodily injury for all persons per accident
$25,000 property damage liability
Here are other key coverages which you are allowed to decline only if you sign a waiver:
$25,000/$50,000 uninsured/underinsured motorist coverage
$25,000 uninsured/underinsured motorist property damage
$2,500 medical payments coverage

As one of our claims guys Ryan says, "Nobody wants to think about the worst-case scenario" — but that's part of our job at HiRoad.
Example 1: the rear-ender
So to take one example, you rear-end a van coming back from high school cross-country practice. Six kids and the assistant coach have to get an ambulance ride, get checked out at the hospital, and then get physical therapy for whiplash. That $50k of bodily injury coverage per accident will get used up pretty quick — and you'll be on the hook for anything more!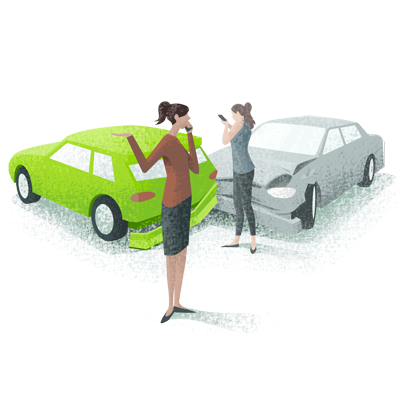 Example 2: the winter slide
Or let's say you're about to get on the highway, and you hit a patch of black ice. You hit a Mercedes, and it slides forward into the BMW in front. You can imagine, with those repairs, $25,000 of property damage will disappear in a hurry! So if you only go with the state requirements for your coverage, you could end up with a massive expense in a number of cases.
We should note, we're using Rhode Island auto insurance requirements as examples, but these can vary by state. For comparison, Massachusetts required minimums are $20,000 per person/$40,000 per accident for bodily injury coverage. Some states also require PIP (personal injury protection) coverage, for you or anyone in your car if you're injured.
So, is the bare minimum required auto insurance coverage enough? What do you think?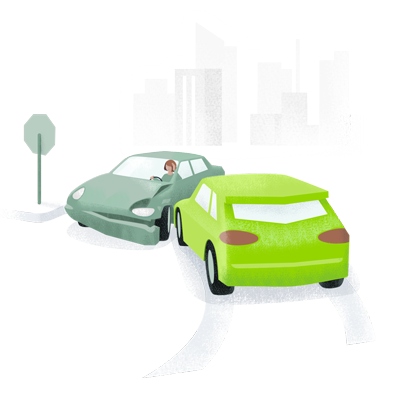 RI auto insurance considerations – AKA what you might want to have
First of all, you might want to go with higher than the state minimum for bodily injury and property damage, since both medical and car repair costs have increased a lot in recent years. Second, we encourage Rhode Island drivers to consider the "UM coverages" as well. UM refers to coverage that protects you from Uninsured and Underinsured Motorists. These two types of insurance cover you if you are hit by someone with no insurance, or not enough, to cover your damages. As listed above, while you can decline these coverages by signing a waiver, they exist for very good reason to protect you from less-mindful drivers.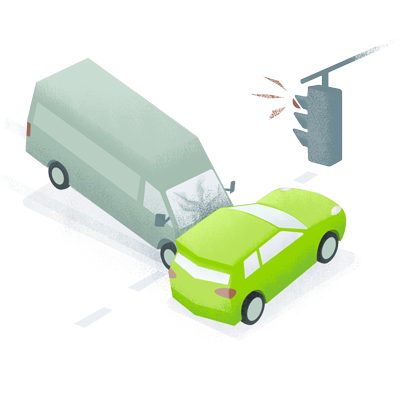 Bodily Injury and Property Damage + Uninsured and Underinsured Motorists coverages…
These two types of insurance cover you if you are hit by someone with no insurance, or not enough, to cover your damages.
Depending on your financial situation and the type of car you own, we sometimes mention adding comprehensive and collision coverage to customers as well. Where bodily injury and property damage coverage cover the damage you do to other people or property if you're at fault, these protect you and your car.
In truth, there is no one-size-fits-all insurance coverage. What's right for you has to do with your budget, your priorities, your vehicle, and so on. But one thing is clear: when deciding between what auto insurance is required vs. what is recommended, there's an important difference between the two — and what's required might not be enough for things that might happen.
We know these aren't easy decisions, and since adulting can be a pain, we're here to help figure out what makes sense for you. As always, call, chat, email, or connect with us on social media, and we'll see you on the way up!